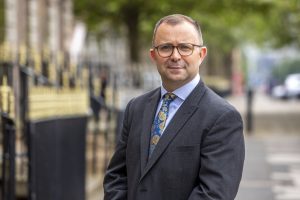 The Institute of Law is delighted to announce the appointment of Dr. Mark Humphreys as interim CEO following the departure of Professor Janine Griffiths-Baker.
Dr. Humphreys has an enviable track record across a range of higher education institutions.  We are confident that under his leadership the team can continue to build on the Institute's firm foundations and to develop and enhance its offering to students.
We are excited that Dr. Humphreys has agreed to put his talents to use serving the Institute as we move forward with the recruitment of a permanent CEO and continue working to achieve our goal of becoming the leading offshore centre for legal research and learning and providing a vibrant and stimulating environment for all our students.
Stephen Baker
Chairman of the Board of Governors of the Institute