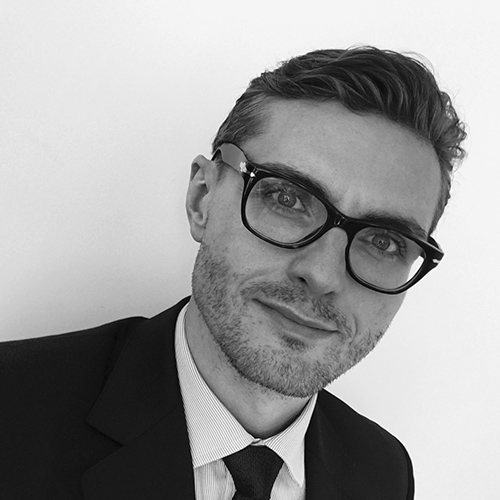 – LL.B.
– Commercial Law
Rick Canavan is a Head of Faculty in the Faculty of Business & Law at Manchester Metropolitan University.  He continues to teach on both under-graduate and post-graduate programmes in both the UK and Hong Kong and is module leader for Commercial Law on the University of London LLB programme, which he teaches to students at the Institute of Law.  Rick holds degrees from the University of Sheffield and has contributed to various texts and other publications in the broad areas of commercial and contract law.  Notably, Rick co-edits Atiyah's Sale of Goods, widely regarded as one of the foremost works on the subject.  He has also advised central government on the law relating to the sale of goods to consumers, and was involved in the shaping on the Consumer Rights act 2015, one of the single greatest revisions to sales law in the last one hundred years.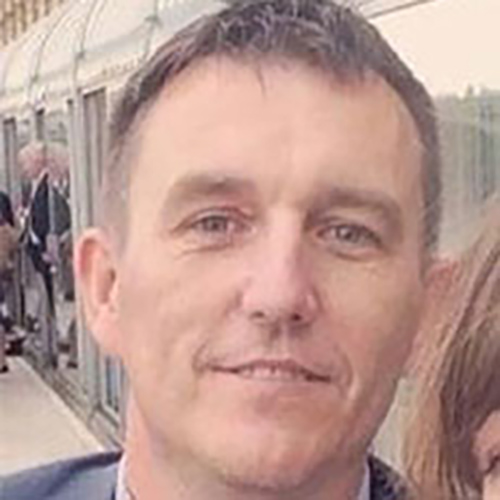 – LL.B.
– Legal System & Method
– Jurisprudence
Paul Dale, LL.M. M.Ed. LL.B. currently lectures on the LLB at Aston University, Birmingham and has taught law with the Institute for five years.
Paul studied for his own LLB with the University of London (Worldwide) Programme, has represented students within its academic governance and worked within its committee structure. After graduating from the University of London, Paul then gained a Distinction on his LLM with the University of Birmingham, where he began his career in academia.  Since, he has acted as a consultant for several LLB degrees, including the University of South Wales, The Open University, and the University of London (Worldwide).
He has prior experience in running projects in offender rehabilitation, prison legal education, as well as various youth mentoring roles and human rights lobbying for the Law Society. Paul's current research focuses on the influences of the new SQE arrangements for qualifying as a solicitor in England & Wales on current changes within legal education.
Paul is a Fellow of the Higher Education Academy and a member of the Association of Law Teachers. He is member of the Academic Board at the Institute and holds teaching interests in Jurisprudence, Criminal Law, International Human Rights Law, Medical Law and Ethics, and Law and Technology.
– Guernsey Law Course
– Jersey Law Course
– Civil and Criminal Procedure and Ethics
 Dominic is a recognised expert in comparative civil procedure. His book Reforming Civil Procedure: The Hardest Path was published by Hart Publishing in May 2019 here. The book looks at changes in Anglo-American Civil Procedure in the Twentieth Century and examines the reasons for success and failure. He is particular interested in how the process of litigation works and how the court system and legal professionals interact. Dominic also has a long standing interest in how commercial contracts operate and are interpreted.
The current project on which Dominic is working is looking at the birth of modern Anglo-American civil procedure in the nineteenth century.
Dominic has been teaching and writing about litigation in particular since 2005. He has taught at Cardiff School of Law and Politics since 2005. Prior to that, Dominic was in private practice as a Solicitor Advocate in both national and regional firms specialising in commercial civil procedure. Dominic is currently a Senior Lecturer and a member of the BPTC team at Cardiff. He has taught on both the LPC and BPTC covering commercial litigation, civil litigation and advocacy, criminal procedure and professional ethics. Dominic is a supervisor for the LLM in Legal Practice.
After teaching on the SRA's Professional Skills Course and Management Stage I Course, Dominic became an external examiner for the SRA's Higher Courts Qualification and for the Qualified Lawyers Transfer Test. He then went on to sit as an Independent Assessor on appeals arising out of the Higher Court's Qualification.
Dominic has a blog covering developments in the both procedural and substantive law here.
For the SRA's 2016 investigation into the personal injury market Dominic was the Independent Academic. The report is here.
Dominic has numerous Publications. Prior to the release of Reforming Civil Procedure: The Hardest Path (2019), he also published articles including:
'Hard Choices and Non-Delegable Duties: Armes v Nottinghamshire CC' – Journal of Personal Injury Law Issue 2, 2018
'Defending the Civil Justice System: The Function of Sanctions' Civil Justice Quarterly Vol 36 Issue 4, 2017.
'Process Costs and Error Costs: The Reform of Civil Appeals in Anglo-American Perspective' Athens Journal of Law Volume 3, Issue 3 July 2017.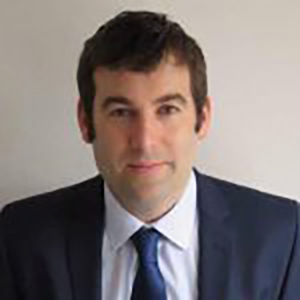 Kieran Durcan BCorp, LLB, LLM, FHEA
– Jersey Law Course
– Company Law
Kieran Durcan is a Senior Law lecturer and a dual qualified solicitor in England and Wales and Ireland. Prior to becoming an academic he worked for a highly regarded corporate and commercial practice. He is also a qualified tax consultant.

His teaching and scholarship interests lie in the area of corporate and commercial law broadly defined. He is passionate about legal education and regularly attends and presents at both national and international conferences. In 2014 he was shortlisted for UK Law Lecturer of the Year award. He likes to teach law in an engaging, practical and accessible manner.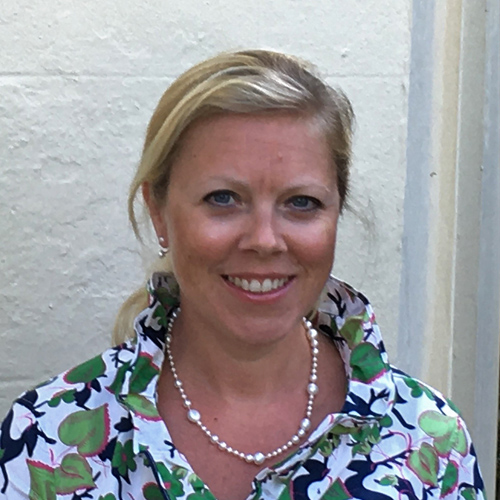 – LL.B.
– Public Law
Dr Eloise Ellis is a Senior Lecturer at the University of East Anglia where she has taught Public law and European Law since 2011, having previously lectured at King's College London and Queen Mary, University of London. Eloise is the Associate Pro Vice Chancellor, Education and Curriculum having previously served as Associate Dean for Learning and Teaching Quality for the Social Sciences Faculty and the Law School's Director of Learning and Teaching.
She is a Visiting Professor at the University of Salzburg, the Université Catholique de Lille and the University of London (International Programmes). She is on the Executive Committee of the Society of Legal Scholars (SLS) and has served, until recently, as the also the co-convenor of the Public Law section. Eloise is also a member of the European Law Institute.
After graduating from King's College London in 2000 with LLB (Hons) (First Class), and before commencing her academic career, Eloise worked as a political adviser and policy manager for organisations ranging from the Country Landowners' Association to the London Chamber of Commerce and the British Retail Consortium. She then spent a couple of years at a Government Department, where her roles included working for a Minister. This practical experience has informed her research and teaching in the field of Public Law.
Eloise's research interests include constitutional reform and the constitutional structure of Government with a particular focus on Parliamentary Select Committees. Her doctorate (awarded without corrections by King's College, London) examined the role and impact of Select Committees in relation to political and constitutional reform. Eloise also holds a Masters' degree in Higher Education and is a Fellow of the Higher Education Academy.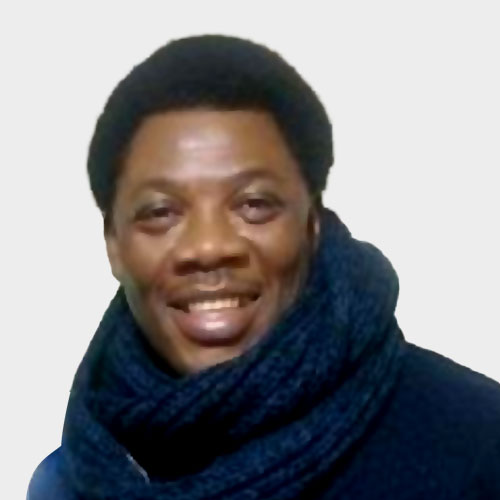 – LL.B.
– Property Law
– EU Law
– Equity and Trust
– Social Work Degree
Abraham is a PhD researcher at Durham Law School where he has been teaching Land Law and Trusts Law for two academic sessions. He holds an LLB (first-class honours) from the University of Bradford having been admitted under the Bradford University Sanctuary Scholarship programme. He has also been a Longford Trust scholar since 2018. He obtained an LLM (International Law and Governance) from Durham University.
Abraham actively campaigns for LGBTQ and migrants' welfare, rights, and justice and has aided vulnerable and marginalised asylum seekers, refugees, and migrants in the North-East region of England on a diverse range of issues, including access to legal advice and representation which seeks to address systemic issues within the asylum application process in the UK.
He sits on the Executive Council of Liberty (UK's foremost human rights organisation), is a trustee of regional and local asylum seekers and refugees' groups, including Friends of Drop-In (FODI Sunderland), and has been the vice-chair of Sunderland City of Sanctuary since 2015. In 2017, he co-founded the Sunderland Rainbow Sanctuary Seekers group (SURASS) which provides comprehensive support to LGBTQ asylum seekers within the Northeast. Abraham holds both fellowships of the Royal Society of Arts (FRSA) and the Society of Advanced Legal Studies. He is also a Research Affiliate with the Refugee Law Initiative (RLI) at the University of London's School of Advanced Study. Abraham also has membership of the Socio-Legal Studies Association, Law and Society Association of America, and the Refugee Council Advocacy Network.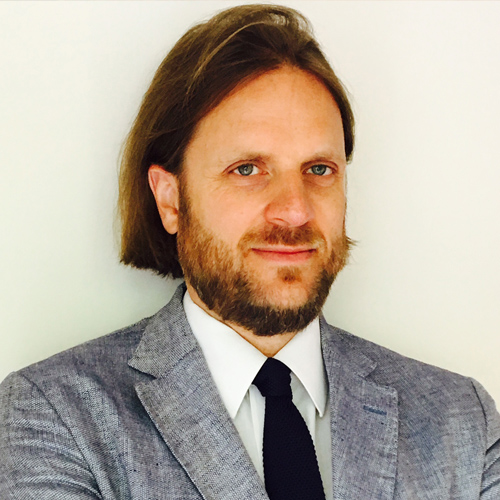 Professor Duncan Fairgrieve
– Visiting Professor
Professor Duncan Fairgrieve is an academic & lawyer practising as a French avocat and English barrister at 1 Crown office Row in London. He holds contemporaneously academic positions at the Université de Paris Dauphine PSL, where he is Professor of Comparative Law, and the British Institute of International and Comparative Law, London, where he is Senior Research Fellow in Comparative Law and Director of the Product Liability Forum at the Institute.
In the academic world, Duncan Fairgrieve is a leading comparative lawyer, with research interests spanning comparative, European and international law. He has published many books and articles in leading journals worldwide, in both English and French, including over 20 authored or edited books and numerous articles on comparative law topics. He edited the festschrifts for Lord Slynn, and Lord Bingham.
He is a Visiting Professor at the Institute of Law, Jersey, where he is leading a project to restate the Jersey Law of Contract, an area of the law of Jersey which is based upon Norman customary law.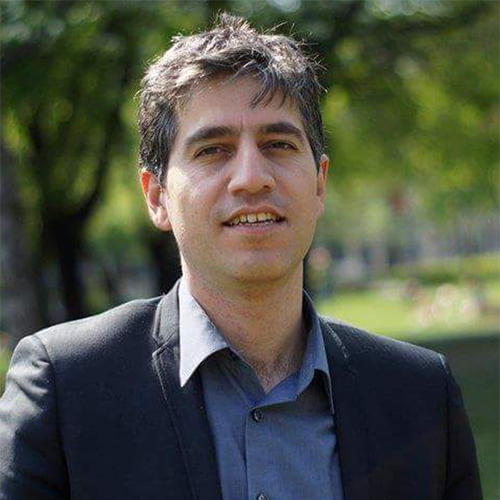 – LL.B.
– Contract Law
– Alternative Dispute Resolution
Dr Youseph Farah, MCiarb, LLB Hebrew University, LLM, PhD Essex University is an associate professor in international dispute resolution at the University of East Anglia, United Kingdom (with Tenure). He is an expert on English Contract Law, EU consumer law, international dispute resolution, and on the remediation of business related human rights violations. Youseph is a member of London Chartered institute of Arbitrators, and a member of the Centre for Human Rights at the University of Essex. Youseph was a visiting Professor twice to Michigan State University, and is a visiting Professor at Jean Moulin Lyon 3 (France), and the École normale supérieure de Rennes (France). He has published in Peer reviewed Journals on investment and human rights, international arbitration, international commercial litigation, and EU consumer law. His professional career outside of academia includes advising law firms, businesses and NGOs on matters relating to international trade, international dispute resolution management, and business and human rights (including trade and ethics, and GSCOP).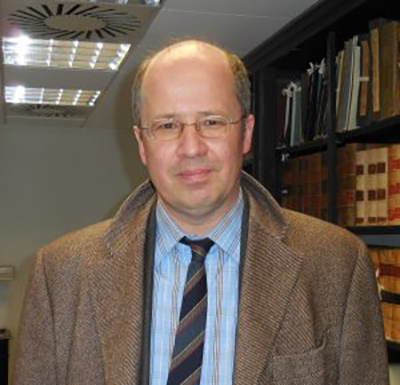 – LL.B.
– EU Law
Dr. Oliver Gerstenberg is an Associate Professor at the UCL Faculty of Laws where he teaches EU Law. Oliver's academic background is in Law and Philosophy. He received his doctorate in law from the JW Goethe University Frankfurt/M. He has been a Jean Monnet Fellow at the European University Institute (Florence); a JF Kennedy Memorial Fellow at the Minda de Gunzburg Center for European Studies at Harvard University; and a Fellow in the Law-and-Public-Affairs Program (LAPA) at Princeton University. He has also held a (non-stipendiary) Visiting Fellowship at the BIICL (London) and is a member of UCL's European Institute. He has published widely in the fields of EU law and constitutional theory and is the author of the monograph Euroconstitutionalism and Its Discontents (Oxford University Press: 2018). He speaks English, French, German and some Italian.
His newest publication is available 
here
.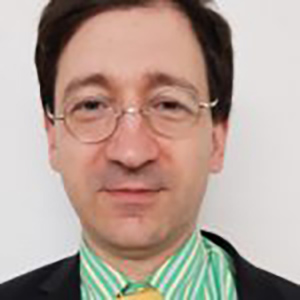 – LL.B.
– EU Law
Emmanuel Guinchard worked a few years in France before moving to the United Kingdom. He is currently a Senior Lecturer in Law at Northumbria University at Newcastle. He specialises in European and International legal topics, especially EU Law, Private International Law and Comparative Civil Dispute Resolution. He has an informative blog at europeanciviljustice.wordpress.com. He has taught to a wide variety of students, whether in terms of location, occupation, age or background. His teaching is informed by the latest research.
Publications include E. Guinchard and M-P Granger (eds.), The New EU Judiciary, Kluwer, 2017.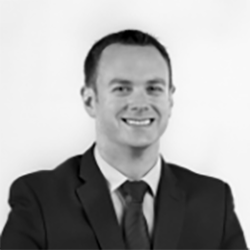 – LL.B.
– Company Law
– Guernsey Bar Course

Gavin Hoccom is a graduate of Bristol Law School, who trained at the Bar and worked in in-house private practice. Gavin has subsequently cross-qualified as a Solicitor and is working for a regional firm specialising in Commercial Litigation, information on which is available here.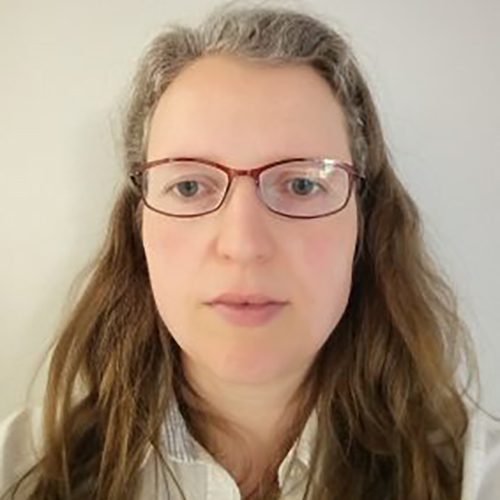 – Jersey Law Course
– Immovable Property Law
Rebecca joined the Institute in 2016. She is a native of another mixed jurisdiction in the British islands – Scotland. Her principal focus is in property law (not solely immovable property). Her book, "Property Law in Jersey" was published by the Jersey and Guernsey Law Review in 2016. She practised as a solicitor in Scotland for several years and tutored for a number of years in, inter alia, Property, Succession and Trusts at the University of Edinburgh.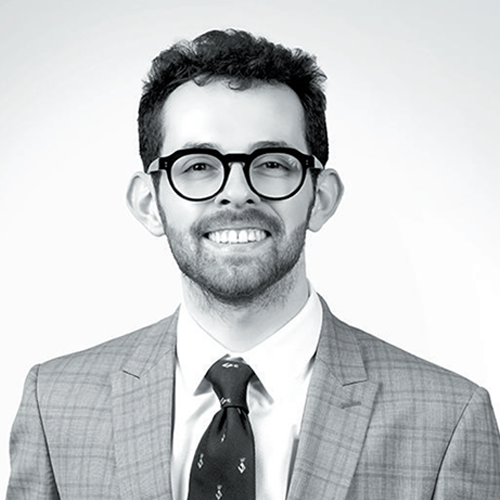 – LL.B.
– Commercial Law
– Equity & Trusts
Jacob is admitted in England & Wales, New Zealand, Australia, and soon Ireland. He is a full TEP member of STEP, Chartered in Banking, Quality and Management, is a Certified Fraud Examiner, a Fellow of the International Compliance Association, Certified Governance Practitioner, and a Member of the Chartered Institute of Securities and Investments, amongst many other professional accreditations. He specialises in contentious matters and helping clients manage risk, often advising boards. An expert in constructive and breach of trust, civil fraud, equitable remedies, offshore structures and trusts, corporate governance and proceeds of crime. He holds security clearance and works with government agencies. His advice is regularly relied on by chambers as an expert witness or advisor. Jacob is also an academic and has studied at Cambridge, King's College London, King's Inns' Ireland, UCL, LSE, and the Chartered Banker Institute. Often acting pro-bono Jacob is a Fellow of the Royal Society of Arts.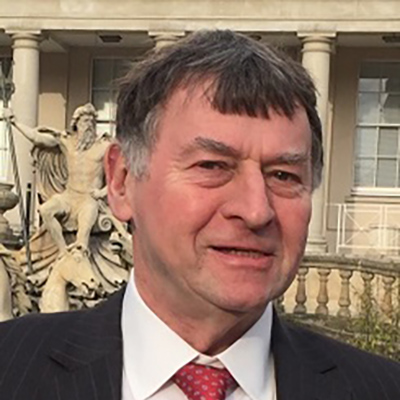 – LL.B.
– Public Law
Colin Munro is Emeritus Professor of Constitutional Law at the University of Edinburgh, where he was also Dean of the Faculty of Law. He previously taught at the Universities of Durham, Essex and Manchester. His publications include "Studies in Constitutional Law" and "The Scotland Act 1998", along with articles in Public Law, the Cambridge Law Journal and the Criminal Law Review, amongst other journals. A highly experienced teacher and examiner, he has taught International Programmes students at the University of Hong Kong and in the University of London, as well as enjoying flying visits to Jersey since the inception of the Institute of Law.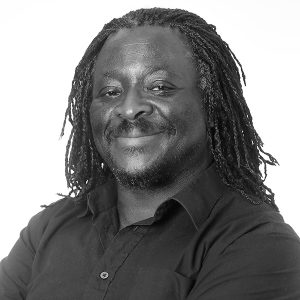 – LL.B.
– Legal System & Method
Dr Angus Nurse is a Green Criminologist who researches and teaches in criminal law, human rights, environmental law and miscarriages of justice. Angus has taught at Lincoln Law School, Middlesex University, Birmingham City University and as an Associate Lecturer for the Open University. His books include: Policing Wildlife (Palgrave Macmillan, 2015) and Animal Harm (Ashgate, 2015) and An Introduction to Environmental Justice and Green Criminology (Sage, 2016). Together with Sam Poyser and Rebecca Milne he co-authored Miscarriages of Justice: Causes, Consequences and Remedies (Policy Press, 2018). Angus was previously an Investigator for the Local Government Ombudsmen and worked for a leading environmental NGO for ten years.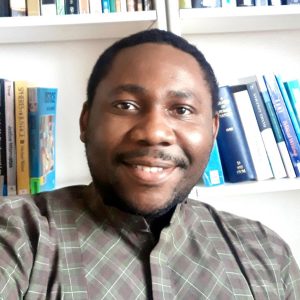 Chitzi Ogbumgbada is a Visiting Fellow at the Jersey Institute of Law where he teaches Tort Law, Property Law, and Jurisprudence. He is also completing his PhD at the Strathclyde School of Law where he has taught on the Public Law course as tutor and participated in the activities of the Strathclyde Centre for Environmental Law and Governance as member. Chitzi is a recipient of the John and Anne Benson Prize 2020/21 and a nominee for the Strathclyde University Teaching Excellence Awards 2021. He played a role in the founding of the African Natural Resources and Energy Law Network and has also acted as peer reviewer for the Journal of Sustainable Development Law and Policy and the Niger Delta University Law Journal. Chitzi currently serves on the editorial board of the Strathclyde Law Review as coeditor. He holds an LLM in Oil and Gas Law from the University of Aberdeen and is qualified to practice Law in Nigeria.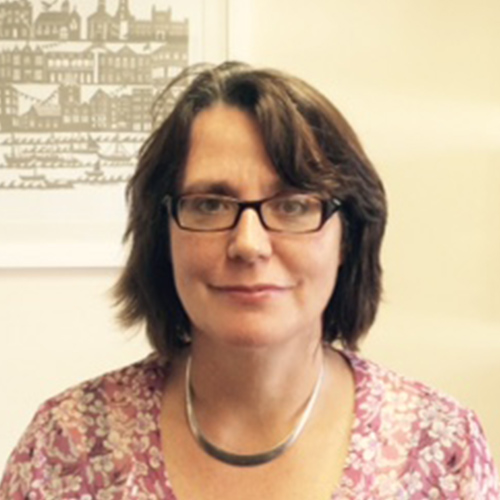 – GBC Anti-Money Laundering
Kate Rabey read history at Oxford University before turning to the study of law and qualifying as a barrister. She spent several years in practice at one of London's leading sets of chambers before returning to her native Guernsey and joining the Law Officers of the Crown. Kate was called to the Guernsey Bar in 2013 and appointed a Crown Advocate in 2015. Her role with the Law Officers includes responsibility for the legislative and policy aspects of Guernsey's criminal justice framework for addressing financial crime, and acting as the legal coordinator for external evaluations of Guernsey against the FATF Recommendations and other international financial crime standards.
Kate was also one of the primary drafters of Guernsey's AML/CFT national risk assessment published in 2020. Since 2012 she has been Guernsey's official representative at Moneyval, in which capacity she has acted as a legal assessor in the evaluations of other jurisdictions and as a member of an expert legal panel convened by Moneyval to advise member countries on the implications of ECHR jurisprudence relating to sanctions. In addition to her role with Moneyval, Kate has provided desk-based technical assistance to the Council of Europe on its projects to improve the legislative frameworks for addressing economic crime in a number of countries.
In addition, she has considerable experience of representing Guernsey in international fora outside the Council of Europe, including international working groups on terrorist financing and international sanctions. Kate also assisted with the first academic textbook on the subject of sanctions, Sanctions Law by Richard Gordon QC and others, which was published in 2019. She has been a lecturer on AML/CFT and sanctions for the Guernsey Bar exam for many years, and is the author of the two study guides for aspirants on these topics.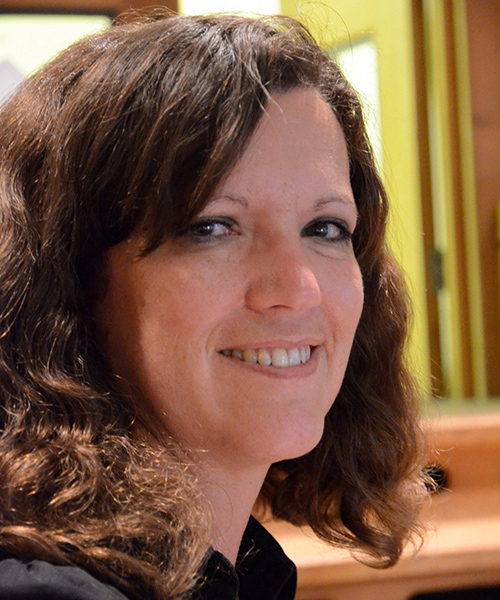 – LL.B.
– Tort Law
– Criminal Law
Dr Rosamund Reay qualified as a solicitor in England and Wales. She has extensive experience of teaching in Higher Education on both professional and academic programmes. Her interests include the operation of equality law, discrimination and criminal and tort (broadly defined). She is the author and editor of a number of texts in the area of the law of evidence.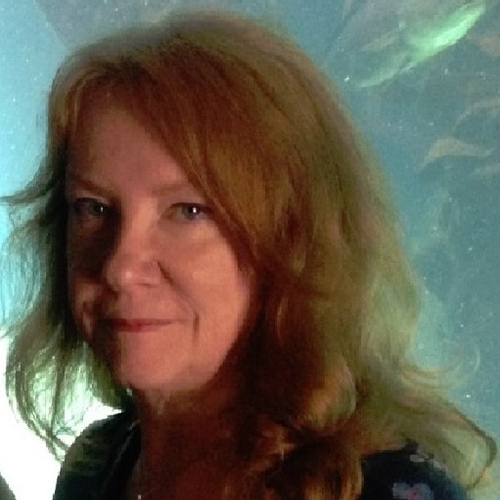 – LL.B.
– Tort Law
– Criminal Law
Jo Samanta is Emeritus Professor at De Montfort University (Leicester), where she was formerly Reader and Professor of Medical Law. She has previously taught at Nottingham Trent University, Leicester University and the Open University of Hong Kong. She has published widely in a range of leading peer-reviewed journals including Medical Law Review, Cambridge Law Review, Medical Law International, Journal of Law and Society, and the Journal of Medical Ethics.
She also publishes in high impact healthcare journals such as the BMJ, Nursing Ethics and Clinical Medicine. She is on the editorial board for the Denning Law Review. Jo has led, and collaborated on, several interdisciplinary funded projects. She has worked on large-scale international collaborations (including the H2020 Human Brain Project) where she acted as a human research ethics adviser. She peer-reviews for several funding bodies including the British Academy, Leverhulme and the ESRC). She is a qualified solicitor with experience in company commercial and high value personal injury work.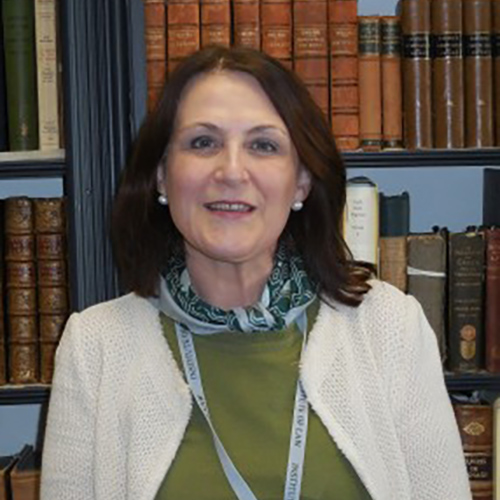 – Guernsey Law Course
– Property Law
– Trust Law
– Testate and intestate succession
Professor Meryl Thomas BA LLM is Professor of Property Law at Birmingham City University and Professeur Invité at Université Paris Ouest Nanterre La Défense (formerly Paris X). Meryl was formerly lecturer at Cardiff University and Visiting Professor at University of Nantes.
She is currently a member of the Academic Board of the Fellowship of Will Writers and Probate Practioners. She has published widely in the areas of succession, trusts and property law and is the Editor of "A Practioners Guide to Wills" (Wildey & Sons) which is in its 3rd edition.
Her research includes comparative French and English law, including the absence of community of property in English law; a comparative study of Norman and Anglo-Norman law. Other aspects of her research include succession and human rights law.
Meryl is a participant in the European Common Core Project (a project 'mapping' private law in Europe), focusing upon property protection.
Meryl is a participant in the European Common Core Project (a project 'mapping' private law in Europe), focusing upon property protection.
Her recent publications include:
'Protection of Immovables in European Legal Systems', European Common Core (the Trento Project), ed, P. Sparkes and S. Martin, Cambridge University Press, 2015, English law contributor;
'Blackstones Statutes on Property Law', OUP, 2015-2016 ed, pp.s 412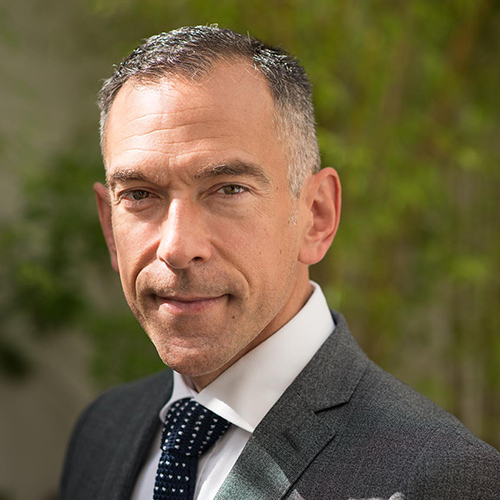 – LL.B.
– Jurisprudence
Guillaume Tusseau was trained both in political science and law. After holding positions in the Universities of Paris II (Panthéon-Assas) and Rouen, he is currently Professor of Public Law at Sciences Po Law School, in Paris, and a member of the Institut universitaire de France. He has been a member of the Conseil supérieur de la magistrature (French High Council for the Judiciary) from 2015 to 2019. His main areas of interest are comparative constitutional law and legal theory, both fields in which he has extensively taught and published, with further information en francais here and in English (https://www.sciencespo.fr/ecole-de-droit/en/profile/tusseau-guillaume.html).
Among his latest publications are: 'The Legal Philosophy of Jeremy Bentham': Essays on 'Of the Limits of the Penal Branch of Jurisprudence', Guillaume Tusseau (ed.) (Routledge, Routledge Research in Constitutional Law Series, 2014), 'Debating Legal Pluralism and Constitutionalism: New Trajectories for Legal Theory in the Global Age', Guillaume Tusseau (ed.) (Springer, 2020), 'Contentieux constitutionnel comparé. Une introduction critique au droit processuel constitutionnel' (Lextenso, 2021) and 'Droit constitutionnel et institutions politiques' (Le Seuil, 2021).