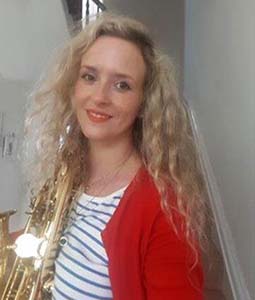 – LL.B.
– Legal Sources and Method
Advocate Victoria Bell obtained a Master's Degree in English at the University of Exeter before completing her Graduate Diploma in Law at Exeter and her Graduate Diploma in Legal Practice at the Oxford Institute of Legal Practice. She qualified as a Solicitor of England & Wales in 2009 and as a Jersey Advocate in 2016. Having grown up in Jersey, she relocated back to the island after periods in the UK and then Brussels. Victoria works as a Legal Adviser in the Civil Division of the Law Officers' Department with a particular focus on international trade, financial services and constitutional law. She has spoken at conference in relation to the effects of Brexit on trade matters and has co-authored a number of journal articles for the Jersey Guernsey Law Review. Victoria has worked with the Institute of Law for over six years on courses including EU law, public law and legal sources and method.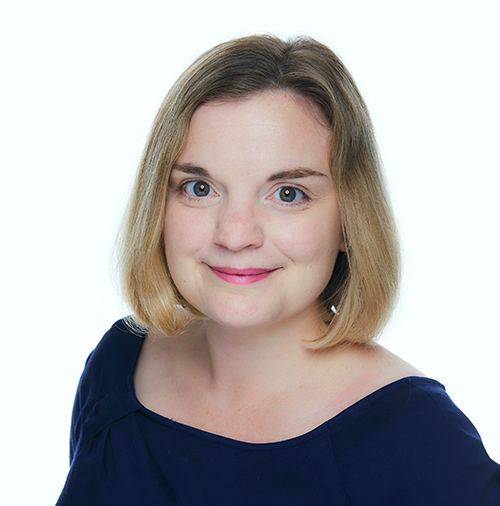 – LL.B.
– Contract Law
– Commercial Law
Eleanor is a Jersey Solicitor (Ecrivain) and is an Associate at Viberts law firm in Jersey. Prior to joining Viberts' corporate team, Eleanor worked in both a large multi-jurisdictional law firm and a small boutique firm specialising in corporate and commercial law. Eleanor has experience dealing with a wide range of corporate and commercial as well as private client matters.
Eleanor was previously the contract law tutor for the University of London LLB Degree at the Institute of Law Jersey and is very happy to be rejoining the team as a contract and commercial law tutor.
Eleanor completed her undergraduate degree at Columbia University in New York City before completing Master's Degrees at the University of Oxford and the College of Europe where she specialised in Russian and East European Studies. Eleanor worked at the European Commission in Brussels before returning to Jersey.
Eleanor has been named as one of the 2020 eprivateclient Top 35 Under 35 for the Channel Islands.
In her free time, Eleanor is a fledgling birdwatcher who enjoys travelling to exotic locations whilst dressed in her latest vintage purchase and eating the delicious Spanish food cooked by her husband.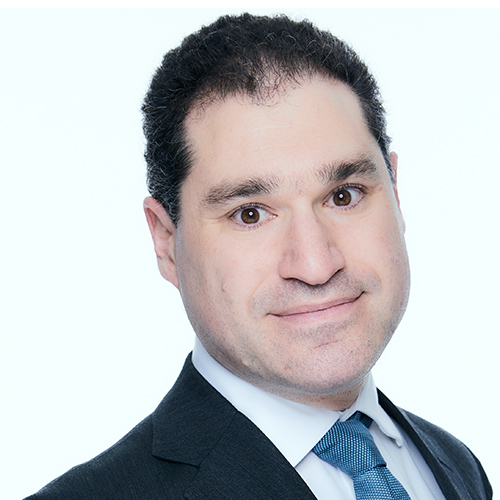 – Jersey Law Course
– Trusts
Jared Dann is a Group Partner in the Dispute Resolution team in Jersey.  He specialises in complex and high-value trust litigation, and in matters involving fraud and asset recovery.  Jared also has experience of a range of contentious insolvency and restructuring matters, particularly where they involve multiple jurisdictions.
Jared was called to the Bar of England and Wales in 2007 (currently non-practising) and thereafter practised at the commercial and chancery bar in London before joining Appleby in 2011.  He was admitted as an Advocate of the Royal Court of Jersey in 2014 and became a Partner in 2019.
Jared is an experienced courtroom advocate, having appeared very regularly first in the English courts as a barrister, and subsequently in the Jersey courts at all levels.  He frequently works closely with colleagues in other Appleby offices, and with law firms in the UK and internationally, having developed a practice which often involves international and multi-jurisdictional issues.
Legal 500 has ranked Jared as a Next Generation Partner in recent years, describing him as "quick thinking and confident" and as an "excellent court lawyer".  He is also ranked by Chambers & Partners as "Up and Coming", being described as "very helpful, good and thorough, with a great attention to detail".  He is a member of ConTRA – the Contentious Trusts Association, and is on the Legal and Regulatory committee of ARIES – the Association of Restructuring and Insolvency Experts in the Channel Islands.
– LL.B., Jersey Law Course, Guernsey Law Course
– Family Law
– Equity and Trusts 
– Alternative Dispute Resolution
Claire was called to the Jersey Bar in 1997 and is one of the most experienced and highly regarded family lawyers in the Island, specialising in divorce, separation and children's matters.
When dealing with family finances, Claire handles a wide range of cases. Some involve significant family or commercial assets requiring a confident head for numbers and business accounts, others require a gentle touch and a sensible approach to minimising legal costs. Whatever the circumstances, Claire's clients always receive an excellent service.
Claire is a member of Jersey's children panel, meaning that she is qualified to represent children and parents in child protection cases in Jersey. She also regularly deals with, and helps to resolve, disputes between parents both in and out of the court room.
Committed to public service, Claire sat as a deputy chair of the Employment and Discrimination Tribunal between 2012 and 2020 (for the maximum nine years) and in addition during 2018 sat as a Family Registrar in Jersey's Royal Court.
She is a qualified family mediator and works with the Jersey Family Mediation Service, a charitable body which supports people to resolve disputes amicably following a breakup.
An academic, Claire is a visiting professor with the Institute of Law and teaches students working towards their degree (LLB) with the University of London External Programme, is the family law lecturer for both the Jersey Law Course and Guernsey Bar exams and has presented various other modules including Trust & Equity and Tort. She also teaches Jersey Law to students on the Social Work degree course at Highlands. She has providing bespoke witness training for experts and government agencies and has recently qualified as an advocacy trainer to the legal profession. In May 2020 Claire was appointed to the Academic Board of the Institute of Law and in April 2023 became Associate Dean (Professional Programmes).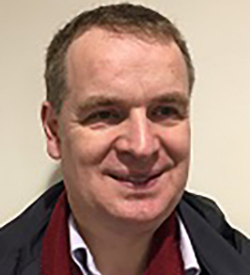 – Jersey Law Course
– Guernsey Law Course
Dennis Dixon Ph.D. was called the bar by the Middle Temple in 1995, having studied Law at St John's College, Cambridge. He worked for the Inland Revenue/HMRC for twelve years, mainly in anti-avoidance. He has also worked as a law draftsman in Gibraltar, and currently works for the Law Officers' Department Jersey. His academic interests include human rights, and has recently completed a doctorate on the potential for reconciling constitutional review and democracy. He has also published on English constitutional history, the Bosman case, legal professional privilege and the constitutional position of the Island of Jersey. As well as law, he has a masters in historical research.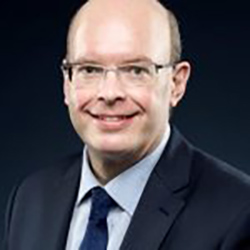 – Jersey Law Course
– Security on moveable property and bankruptcy
Advocate Mark Dunlop qualified as an English solicitor in 1993. From 1993 to 1998, Mark worked as a solicitor in the Banking and International Finance Department of Cameron Markby Hewitt and (after its merger) at Cameron McKenna in the City of London. Mark acted on a range of asset finance and general banking transactions. From 1998 to 2005, Mark worked as a solicitor in the Banking and Projects Department of Theodore Goddard and (after its merger) at Addleshaw Goddard in the City of London. Mark became a partner of Theodore Goddard in 2001. Mark specialised in PFI/PPP transactions (acting either for the lenders or project sponsors) and real estate finance. Mark moved to Jersey in 2005 and joined Bedell Cristin. He was sworn in as an Advocate of the Royal Court in 2007. Mark became a partner of Bedell Cristin in 2007 and has acted on a range of finance and corporate transactions. Mark has published "Dunlop on Jersey Company Law" (which is the only comprehensive textbook on Jersey company law). Mark has been noted as a leading lawyer in legal directories (Legal 500 and Chambers). Mark is a member of the Jersey Law Society Financial and Commercial Law Sub-committee. Mark has been appointed as the financial services law knowledge management partner at Bedell Cristin.
– Jersey Law Course
– Security on moveable property and bankruptcy
Jeremy Garrood is a partner at Carey Olsen.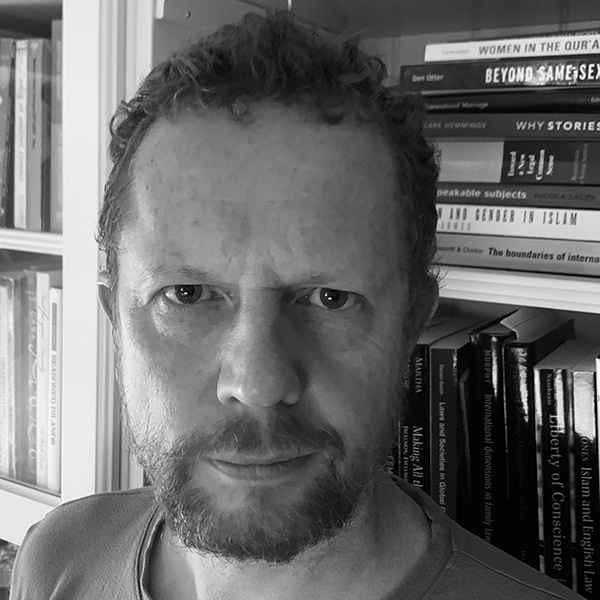 – Jersey Law Course
– Trusts
Richard is an Advocate practising in Carey Olsen's Jersey office.  He began his legal career at the London bar and worked for leading law firms in New Zealand and London before moving to Jersey, and is a Barrister of Lincoln's and Gray's Inns, a Barrister and Solicitor of the High Court of New Zealand, admitted as a Legal Practitioner of the Supreme Court New South Wales as well as being Advocate of the Royal Court of Jersey.
Richard has held a number of teaching and professional posts alongside full time practice, including at Jersey's Institute of Law. He is Visiting Professor of Trusts Law and was previously Visiting Professor responsible for the Civil and Criminal Procedure Course for qualifying Advocates. He previously taught at Victoria University of Wellington in New Zealand, where he lectured on trusts, equity and succession. He was also Assistant Chief Examiner for the English Bar Standards Board in relation to civil litigation, evidence and remedies.
Richard is the sole author of Offshore Civil Procedure,  published by Sweet & Maxwell in conjunction with its "White Book", giving detailed commentary on civil court procedure and practice in Jersey, Guernsey and the Isle of Man. He is a member of the Advisory Group for the Proposed Restatement of the Jersey Law of Contract, and an honorary member of the Chancery Bar Association.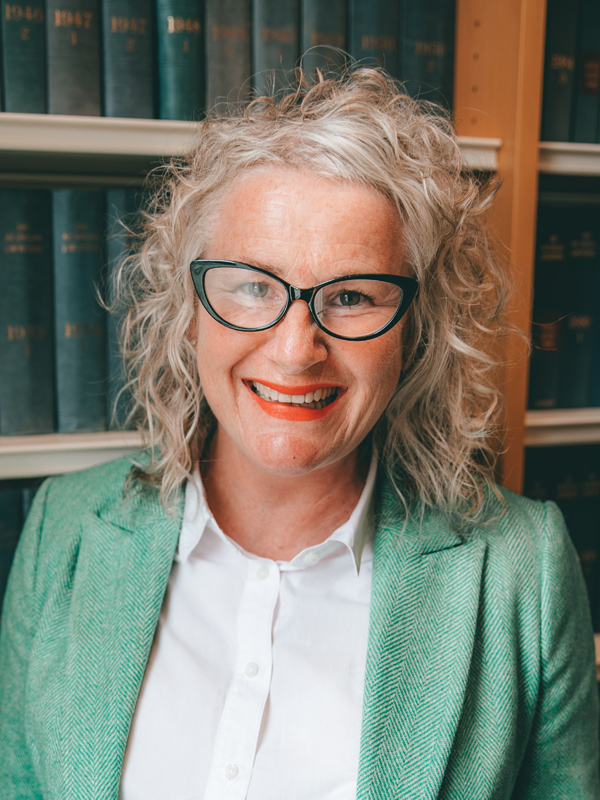 – Legal Systems and Method Subject Leader
Born in New Zealand, Sasha studied law and history and graduated with an LLB and BA from Otago University in 1995. She was awarded a first class Master's degree in international human rights law from the University of Oxford in 2009 and she obtained her PhD from King's College London in 2018.
Sasha has a genuine love for teaching and considers it fundamental to promote critical thinking and student engagement in the classroom. She has designed and delivered university courses on a variety of subjects, including human rights law, public law, jurisprudence and the legal system. She has taught law in New Zealand, London and Jersey.
Sasha has ten years' practising experience to bring to her role in the classroom and she continues to foster strong relationships with industry and external organisations in her field. Most recently, she has partnered with the Families Together Programme at the British Red Cross to produce legal and policy research which will form the basis for advocacy and legal reform.
Sasha's academic research focuses on human rights, women, children and refugees. She is particularly interested in factors that inform the boundaries of human rights laws and the efficacy of human rights in practice. Her PhD research applied a critical legal understanding to laws preventing family reunion for refugee women in polygamous marriages, interrogating the credibility of immigration laws and human rights standards from a feminist and post-colonial standpoint, seeking to elevate the voices of women who often occupy a neglected space in the creation of laws and rights.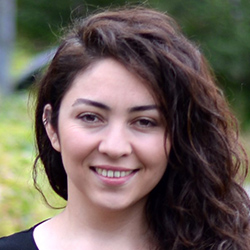 – LL.B.
– Company Law
– Contract Law
– Criminal Law
Meryem is a qualified lawyer in Turkey. She completed her LL.B. degree at Marmara University, Istanbul in 2006 where she graduated with a first-class degree. She became a member of the Istanbul Bar Association in 2008 and practised as a lawyer for 4 years in Istanbul. Meryem then went on to obtain her LL.M. degree from the University of Nottingham in International Commercial Law in 2013. She continues to provide legal consultation in areas of intellectual property law, data protection law, privacy law, commercial law, company law, contract law, employment law, and immigration law.
Meryem has a passion for teaching. She has acquired extensive teaching experience as a Teaching Assistant/Tutor in the Law School at the University of Strathclyde, Glasgow since September 2014. She teaches various law courses including Voluntary Obligations, Commercial Law, Involuntary Obligations: Delict and Unjustified Enrichment, EU Law, Internet Law, Intellectual Property Law, Law and Society, Criminal Law, Employment Law, and Evidence. Meryem won the Teaching Excellence Awards by Strathclyde's Student Union for the category of "Best Teaching Assistant/Tutor" for two consecutive years in 2021 and 2022, which further reflects her passion for teaching and learning. 
Currently, Meryem is completing her PhD at the University of Strathclyde, Glasgow. Her primary research interests are intellectual property law in general, the intersection between intellectual property and internet law and intermediary liability on the internet. Additionally, she is interested in the relationship between intellectual property and private international law, potential issues of private international law on the internet, in particular jurisdiction and choice of law questions arising from intellectual property cases that involve internet.
Meryem works as a freelance interpreter (English-Turkish) and has extensive experience working in public services in Scotland including courts, prisons, police, and NHS as well as Clark Football Languages Ltd.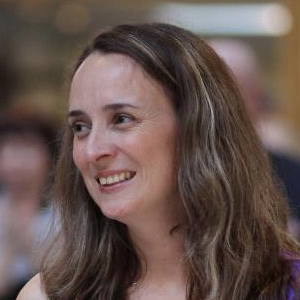 – LLB Legal Systems and Method
Heather Mason holds a BSc from Aberdeen, a Graduate Diploma in Law from Leeds Law School and a Master of Laws from the Open University. She hopes to qualify as a Solicitor of England and Wales in early 2023, pending results of SQE2 examinations. Heather is the Legislation Editor in the States of Jersey's Legislative Drafting Office and was previously an Assistant Legal Adviser in the Law Officers' Department, seconded to the Legislative Drafting Office to work on the Brexit Legislation Programme. Heather also spent many years as a lead examiner and assessment writer for AQA Examination Board, as well as teaching Science and Mathematics. Heather is involved with the "Rules as Code" initiative, a global initiative to draft new legislation alongside a published computer-coded version of the rules embodied in the legislation, and has an active interest in the regulatory requirements surrounding vehicle emissions and air quality.
– LL.B.
– Property Law
Duncan Mills LLB, LLM, LARTPI, admitted as a Solicitor of the Senior Courts of England and Wales in 1994, is a graduate of Staffordshire University and a Legal Associate of the Royal Town Planning Institute (since 2000). On qualifying he worked in-house for a utility company and then in private practice with a City law firm before working for the Environment Agency. His principal areas of practice are planning, environmental and property related in respect of both contentious and non-contentious matters. He joined the Law Officers' Department (Jersey) in 2007, completed the Jersey Law Course in 2015 and was called to the Jersey Bar in December that year.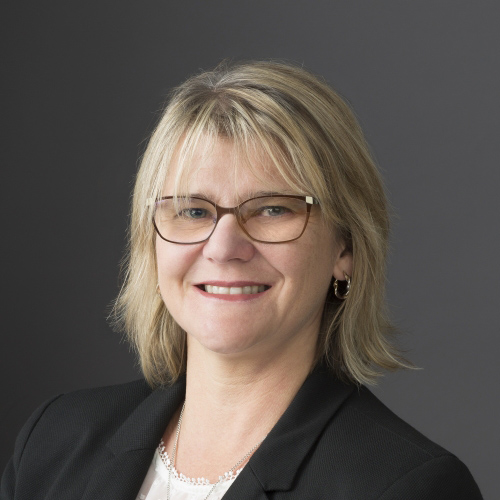 – Jersey Law Course
– Testate and intestate succession
Michelle Leverington is a partner at BCR Law LLP where she deals, amongst other matters, with the administration of probates including estates involving complex assets such as family-run businesses and resolving disputes between family members.  Michelle also drafts Wills for both Jersey and overseas residents.
Michelle was sworn in as an Advocate of the Royal Court of Jersey on 11th February 2016.
Prior to this, she was admitted as a Jersey-qualified solicitor in 2011.
Michelle has been assisting Meryl with the lecturing in JLC's Succession module since 2013.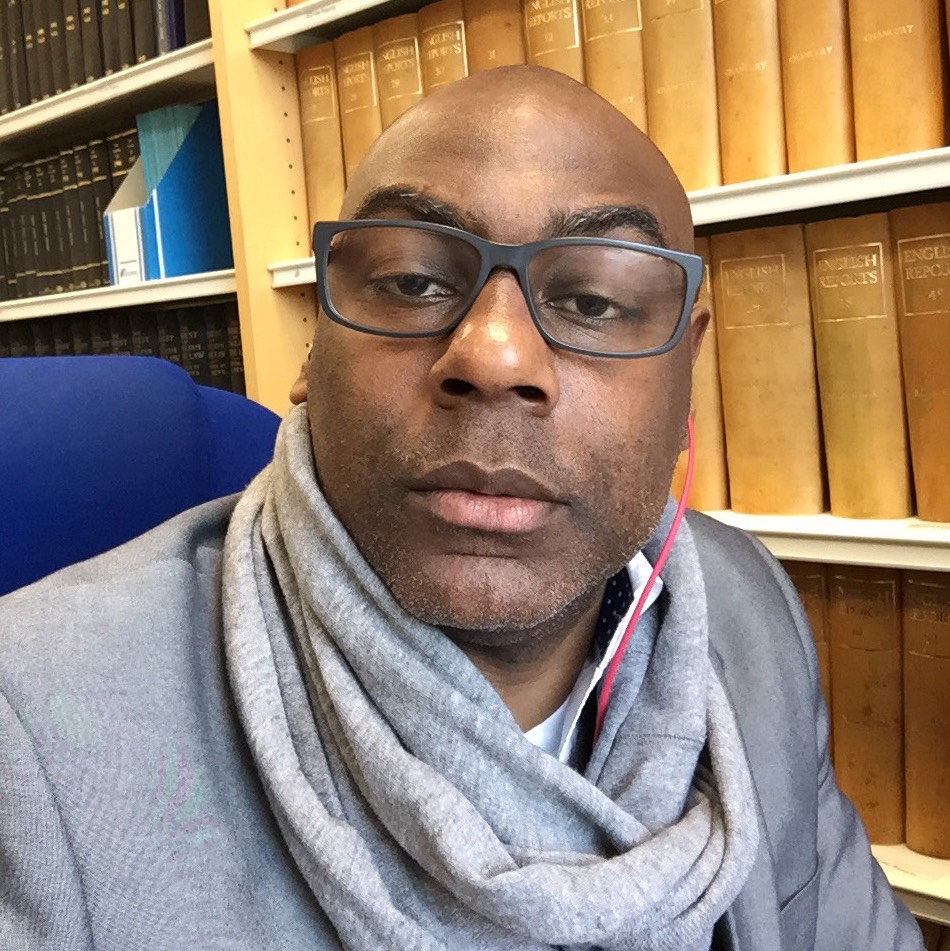 – LL.B.
– Legal System and Method
– Contract Law

Jason has dual training in Law and Compliance.
He obtained his LL. B from the University of Buckingham Law School and is currently completing the Legal Practice Course (LPC), with a combined LL.M in Legal Practice, with The University of Law, London.
He has worked in Litigation, Private Client, Family and Intellectual Property Law.  He holds a MSc. in Global Security and Policing, a BA in Criminology & Law and an Advanced Diploma in International Financial Crime.
Prior to completing his law degree, he worked as a Money Laundering Reporting Officer and a Money Laundering Compliance Officer for a local private equity firm. He has a keen interest in Commercial Dispute Resolution, Acquisition and Capital Market & Behavioural Finance.
He plans to practice as an English Solicitor.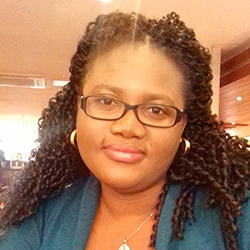 – LL.B.
– Public Law
– Commercial Law
Edna is a visiting fellow at the Institute and a PhD student at the University of Strathclyde Law School. Prior to this, she gained an LLM in International Law and Sustainable Development in 2017 and an LLB (Clinical practice) in 2015 both at Strathclyde. Before coming to the UK, she studied at the prestigious Ghana Institute of Journalism in Ghana where she gained a B.A in Communication Studies (Public Relations) in 2012.
Edna started her teaching career as Graduate Teaching Assistance in 2020 teaching Public Law at Strathclyde Law School as well as Commercial Law and Business Organisations at the University of Glasgow, School of Law.
She also taught Green Politics, War, Terrorism & Conflict, Political Outcomes and International Relations at the School of Government and Public Policy at Strathclyde.
Apart from teaching, Edna is passionate about development work. Her research is in third sector regulation and works at a local women's charity -Empower Women for Change in Glasgow.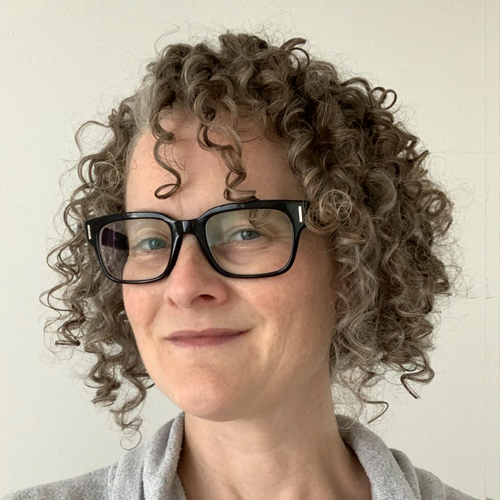 – LL.B. Jurisprudence and Criminology

Rose Parkes obtained her LLB (Hons) from Birkbeck College, University of London in 1997. She brings a wealth of expertise to the Institute of Law having worked as a Probation Officer and registered Social Worker. She is an experienced academic having taught on law, criminology, policing, probation and social work courses in the UK and Europe for the last 17 years. She is a Senior Fellow of Advance HE and has published on a range of criminal justice matters. She is currently engaged in prisons research.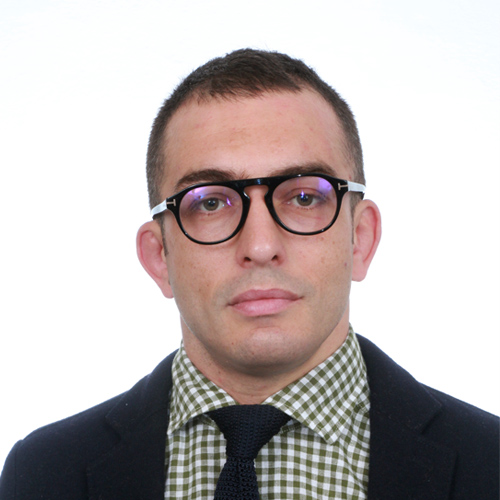 – LL.B.
– Equity & Trust
– Property
– EU Law
Born and raised in Italy, Matteo graduated with a dissertation on Trust law in civil law jurisdictions. He holds a PhD in Private Law and European Legal Culture, a Master in Trust Law, a Master Degree in law (with full marks) with a dissertation on trusts in civil law jurisdictions.
Matteo has ten years of academic teaching (and researching) experience in Comparative (private) law, Trust & Equity and Property. He has delivered university courses on a variety of subjects, including Trust & Equity, Private law, Comparative law, Equality law, EU law and has a growing list of publications in those fields. Member of the Genoa Bar Association, he also has a significant experience as a lawyer in top Italian law firms.
Matteo's academic research focuses on Trust & Equity, Property law and relations between Common law and Civil law jurisdictions. He holds also interests in EU competition law.
Matteo is actually a member of the editorial board of a law review entirely focused on Trust law (Trust e Attività Fiduciarie).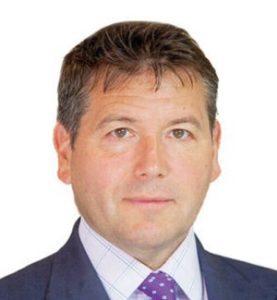 – Jersey Law Course
– Contract Law
Fraser Robertson is a partner at Appleby Global and is local group head of litigation and insolvency.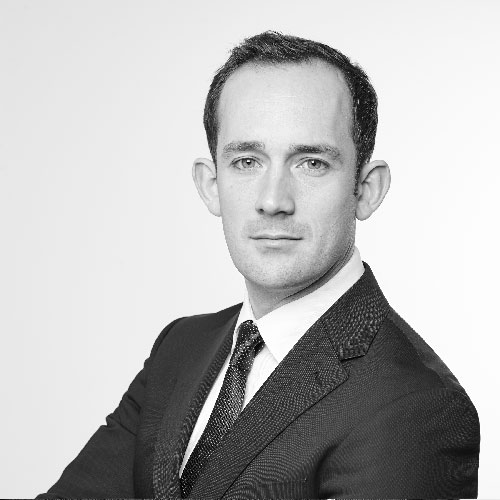 Charles is an English Barrister and Jersey Advocate who is a Senior Associate at Baker & Partners. His speciality is in commercial litigation and contentious insolvency, particularly contractual disputes and fraud.
– Jersey Law Course
– Civil and Criminal Procedure and Ethics
Matthew Thompson is Master of the Royal Court. He has held that post since September 2013 and has produced judgments on many aspects of Jersey's civil procedure rules.  He has played a significant role in introducing reforms of the Royal Court Rules to promote active case management.  He is also the Petty Debt's Court mediator.
Prior to taking up the post of Master, Matthew worked in private practice in dispute resolution for 20 years in Jersey and 6 years in England with well-known firms
– LL.B. Legal Systems and Method Jurisprudence
Matthew Waddington is an English Solicitor (admitted 1990, now non-practicing), who holds a BA from Cambridge University and an MA from Keele University (both focused on philosophy). He is the deputy head of the Legislative Drafting Office for the States of Jersey, and has previously taught at the Institute on the EU Law and Public Law courses for the LLB. He drafted legislation for the British Sovereign Base Areas when Cyprus entered the EU, and led Jersey's drafting on Brexit, so he has worked on both joining and leaving the EU. He previously taught law at Manchester Metropolitan University for 4 years, worked as a lawyer at the Law Commission (England & Wales) for 2 years, and before that practised as a solicitor in a legal aid firm and a Law Centre. He is currently working on "Rules as Code", a global initiative to draft new legislation alongside a published computer-coded version of the rules embodied in the legislation.
– Jersey Law Course
– Family Law 
Emma is a Partner and head of the Family team at BCR Law, where she advises on a wide range of family law issues including separation and divorce and children issues.  Emma is on the Children Panel and accredited to represent parents and children in Public Law proceedings.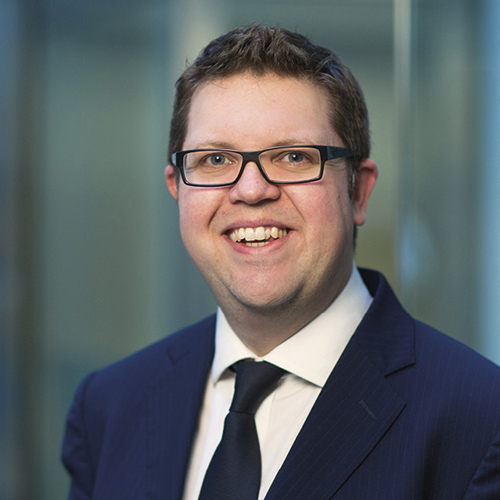 – LL.B.
– Company Law
– Jersey Law Course

James is a Jersey Advocate (admitted January 2013) and a non-practicing English Solicitor (admitted March 2004).
He has worked in the Jersey office of Carey Olsen since May 2010, and been a partner in the corporate department of Carey Olsen since July 2016. He is the author of Filing of Shareholders' Agreements and External Documents: Jersey Law and Practice, a member of the Jersey Finance Companies 12 Working Group, which is an industry group considering potential amendments to the Companies (Jersey) Law 1991 (CJL), had input into the firm's response to the consultations on the most recent substantive set of amendments to the CJL, made pursuant to the Companies (Amendment No.11) (Jersey) Law 2014 ("Amendment 11") and was the lead non-contentious lawyer acting for the defendant company in Jersey's leading case on unfair prejudice, Prestigic (Wisley) Nominees Limited Company v JTC Management Ltd and 13 Others.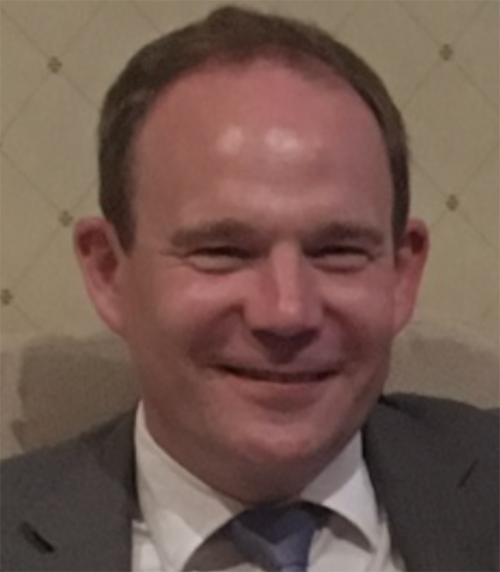 – LL.B.
– Tort Law
Advocate Darren Woodside is a Senior Legal Adviser in the Civil Division at the Law Officers' Department, Jersey. Darren read law at Magdalen College, Oxford and began private practice in London wrestling with a superyacht arbitration and a flooded penthouse in Regent's Park. His pastimes of choice include long walks with Charlotte (2008 edition), navigating the FT Weekend with a double espresso at Locke's and pairing whitebait with saddle of lamb at La Capannina.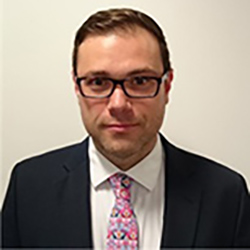 – LL.B.
– Trust Law
Miguel was called to the Spanish Bar in 2012 and has masters' degrees in Geopolitics and International Relations (from the University of Strasbourg) and in EU Law, Politics and Economics (from the College of Europe).

In Brussels, Miguel worked for the Legal Department of the Directorate-General for Energy of the European Commission, dealing with EU Public Procurement Law and at a Research Institute (Group for Research and Information on Peace and Security) researching the illicit trafficking of small arms and light weapons.In Jersey, Miguel worked for Digital Jersey in the development of Jersey's FinTech eco-system before moving to the Jersey Financial Services Commission where he spent almost 3 years in the authorisation and supervision of trust companies and FinTech businesses.
Miguel is currently an Associate Director at Royal Bank of Canada. Miguel's day to day job consists of the management of fiduciary and regulatory risk within RBC's Technical Trust, Legal and Technical team.
Miguel has lived in 5 different countries, studied at 4 different universities, speaks 3 languages, has 2 driving licenses and 1 dog (Sullivan) who recently adopted and relocated to Jersey from the south of Spain.