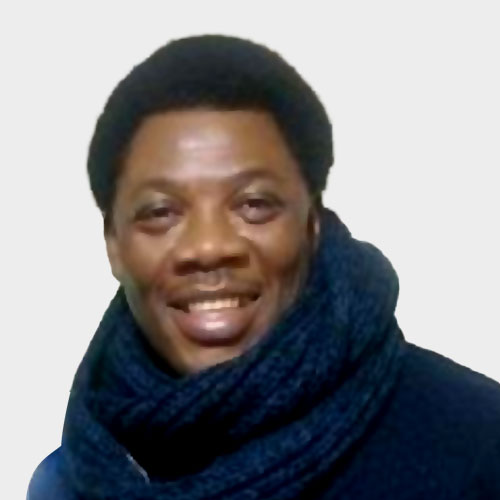 – LL.B.
– Property Law
– EU Law
– Equity and Trust
– Social Work Degree
Abraham is a PhD researcher at Durham Law School where he has been teaching Land Law and Trusts Law for two academic sessions. He holds an LLB (first-class honours) from the University of Bradford having been admitted under the Bradford University Sanctuary Scholarship programme. He has also been a Longford Trust scholar since 2018. He obtained an LLM (International Law and Governance) from Durham University.
Abraham actively campaigns for LGBTQ and migrants' welfare, rights, and justice and has aided vulnerable and marginalised asylum seekers, refugees, and migrants in the North-East region of England on a diverse range of issues, including access to legal advice and representation which seeks to address systemic issues within the asylum application process in the UK.
He sits on the Executive Council of Liberty (UK's foremost human rights organisation), is a trustee of regional and local asylum seekers and refugees' groups, including Friends of Drop-In (FODI Sunderland), and has been the vice-chair of Sunderland City of Sanctuary since 2015. In 2017, he co-founded the Sunderland Rainbow Sanctuary Seekers group (SURASS) which provides comprehensive support to LGBTQ asylum seekers within the Northeast. Abraham holds both fellowships of the Royal Society of Arts (FRSA) and the Society of Advanced Legal Studies. He is also a Research Affiliate with the Refugee Law Initiative (RLI) at the University of London's School of Advanced Study. Abraham also has membership of the Socio-Legal Studies Association, Law and Society Association of America, and the Refugee Council Advocacy Network.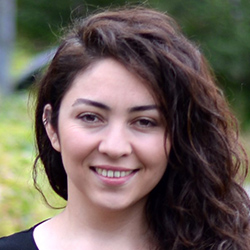 – LL.B.
– Company Law
– Contract Law
– Criminal Law
Meryem is a qualified lawyer in Turkey. She completed her LL.B. degree at Marmara University, Istanbul in 2006 where she graduated with a first-class degree. She became a member of the Istanbul Bar Association in 2008 and practised as a lawyer for 4 years in Istanbul. Meryem then went on to obtain her LL.M. degree from the University of Nottingham in International Commercial Law in 2013. She continues to provide legal consultation in areas of intellectual property law, data protection law, privacy law, commercial law, company law, contract law, employment law, and immigration law.
Meryem has a passion for teaching. She has acquired extensive teaching experience as a Teaching Assistant/Tutor in the Law School at the University of Strathclyde, Glasgow since September 2014. She teaches various law courses including Voluntary Obligations, Commercial Law, Involuntary Obligations: Delict and Unjustified Enrichment, EU Law, Internet Law, Intellectual Property Law, Law and Society, Criminal Law, Employment Law, and Evidence. Meryem won the Teaching Excellence Awards by Strathclyde's Student Union for the category of "Best Teaching Assistant/Tutor" for two consecutive years in 2021 and 2022, which further reflects her passion for teaching and learning. 
Currently, Meryem is completing her PhD at the University of Strathclyde, Glasgow. Her primary research interests are intellectual property law in general, the intersection between intellectual property and internet law and intermediary liability on the internet. Additionally, she is interested in the relationship between intellectual property and private international law, potential issues of private international law on the internet, in particular jurisdiction and choice of law questions arising from intellectual property cases that involve internet.
Meryem works as a freelance interpreter (English-Turkish) and has extensive experience working in public services in Scotland including courts, prisons, police, and NHS as well as Clark Football Languages Ltd.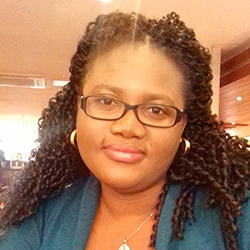 – LL.B.
– Public Law
– Commercial Law
Edna is a visiting fellow at the Institute and a PhD student at the University of Strathclyde Law School. Prior to this, she gained an LLM in International Law and Sustainable Development in 2017 and an LLB (Clinical practice) in 2015 both at Strathclyde. Before coming to the UK, she studied at the prestigious Ghana Institute of Journalism in Ghana where she gained a B.A in Communication Studies (Public Relations) in 2012.
Edna started her teaching career as Graduate Teaching Assistance in 2020 teaching Public Law at Strathclyde Law School as well as Commercial Law and Business Organisations at the University of Glasgow, School of Law.
She also taught Green Politics, War, Terrorism & Conflict, Political Outcomes and International Relations at the School of Government and Public Policy at Strathclyde.
Apart from teaching, Edna is passionate about development work. Her research is in third sector regulation and works at a local women's charity -Empower Women for Change in Glasgow.