The Institute of Law celebrates alumnus success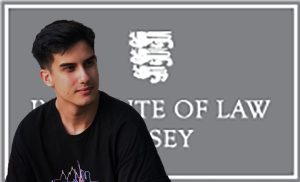 Congratulations to Benjamin Machet! Benjamin has been offered places to study for a LL.M. with several high ranking universities.
The LL.M.  (Paris)  with Queen Mary;  the double LL.M. programme at Queen Mary and Sorbonne Law School (France); the University of Auckland LL.M. International law programme; and he also obtained places at the University of Sydney and the University of Queensland.
Spoilt for choice, Benjamin had to make a hard decision, but has now opted to study the double LL.M. programme of at Queen Mary and Sorbonne Law School. We wish him well with his future studies.
Benjamin started studying Law on the Institute of Law Double degree programme in 2017. He spent his first two years of undergraduate studies in Jersey. As part of the programme, he obtained a Certificate in Higher Education in Common Law from the University of London in 2018.
Benjamin left the Institute of law in 2019 to finalise his  "license en droit" and LL.B. studies at the University of Toulouse Capitole 1 in France. He is has now received his "license en droit" and is eagerly awaiting the results of his final LL.B. module.
Sharing the news of his success, Benjamin warmly thanked his lecturers and tutors at the Institute who supported him in achieving admission on the LL.M. programme. Benjamin will be back though, as he hopes to come back to Jersey to undertake work experience as part of his master's programme.