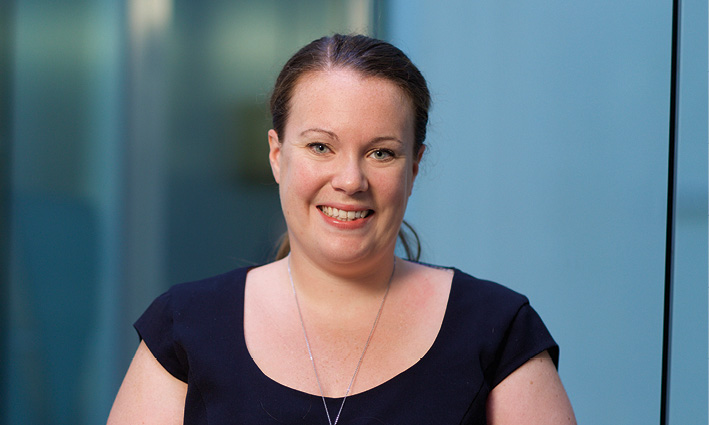 A local law student, Eleanor Witterick, has been recognised as one of the best performing students worldwide by the University of London for her exceptional performance in Tort Law.
Eleanor is studying for her Graduate Bachelor of Laws Degree (LLB) from University of London with the Institute of Law, the Island's leading offshore centre for legal research and learning. The Institute is a recognised teaching centre of the University of London and provides tuition for the university's LLB Law Degree, Certificate of Higher Education and the Graduate LLB.
The University of London awarded Eleanor a Certificate of Excellence earlier this month to recognise that she was one of the top three performing students internationally in last summer's Tort examinations.
Eleanor, who also works as a conveyancer at Carey Olsen, said, "I am delighted to receive the award. It is a great testament to the excellent teaching and support offered at the Institute of Law".
Professor Janine Griffiths-Baker, Chief Executive and Dean of the Institute of Law said, "This is a wonderful achievement by Eleanor, especially given the thousands of students who undertook the examinations worldwide. Our small class sizes and one-to-one contact with our lecturers enable us to provide exceptional teaching whilst getting to know each of our students individually."
In addition to their association with the University of London, the Institute of Law has established other important connections to offer their students the opportunity to further their careers without having to leave the island. Programmes are offered for every stage of legal training from undergraduate, postgraduate and professional courses, to research degrees and PhDs.