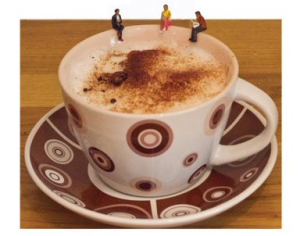 Practice the art of debate…
"Thank you for your interest, The 2019-2010 Academic dates will be announced in the Summer, please come back and have a look in September"
Entry free for students, 'non-students' may choose to make a donation:

---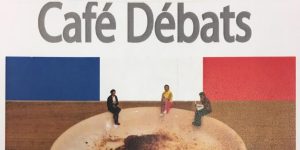 Practice the art of debate… En français ….
"Thank you for your interest, The 2019-2010 Academic dates will be announced in the Summer, please come back and have a look in September"
---
Human Rights Reading Group
For an hour of Human Rights discussion, with reading material provided in advance
"Thank you for your interest, The 2019-2010 Academic dates will be announced in the Summer, please come back and have a look in September"
---
---
The Institute of Law
New dates to be confirmed
The Resolution Centre and Queen Margaret University Edinburgh are pleased to provide an Accredited Mediation Skills course, unique to the Channel Islands. This alternative dispute resolution (ADR) course will equip and accredit individuals with the skills and techniques to effectively resolve complaints and disputes, whether in a mediation itself, or using mediation skills.
Conflict and disputes affect people's everyday lives. This course will examine how we behave in disputes and take students through how mediation helps resolve them.
The course programme has been specifically designed to deliver tangible benefits through mediation including consumer disputes, disputed contracts, construction disputes, partnership disputes, conflict in the workplace, corporate conflict and disputes at senior levels.
Specific skills you will develop include using;
• Advanced communication skills to de-escalate complaints
• Mediation skills to achieve quick, consensual outcomes
The knowledge you will gain includes understanding:
• How conflict affects us;
• Effective communication techniques inconflict situations;
• The fundamental concepts and process of mediation;
• How mediation skills can help resolve differences outside the mediation room.
The course combines lectures, group work, reflection, and practical scenarios, drawing on examples from
consumer complaints, relationship breakdown, commercial disputes, and conflict in the workplace.
There are two exit points: After four days, successful delegates will hold a 'Certificate in Mediation
Awareness' (CIMA) enabling them to apply for associate membership of the Chartered Institute of Arbitrators, and meaningfully engage in mediation. Delegates who undertake and pass an additional 2 days' training and assessment (which includes focus on mediation at a strategic level) will gain a 'Certificate in Mediation Skills' (CIMS), enabling them to engage in mediation and mediative techniques at all levels, an academic credit bearing qualification from QMU Edinburgh and the Institute of Law Jersey, and eligibility (subject to their terms) for full membership of the CIArb.
Successful delegates from both strands can then enter our professional accreditation program (separate cost), which will enable them to practise as professional mediators with The Resolution Centre (in line with our established accreditation process). All candidates will be awarded associate membership of the Professional Mediators Association (PMA).
Learning outcomes include:
• Understanding the principles and theory of mediation;
• Understanding the psychology of conflict escalation and conflict resolution;
• How to create a safe environment within the mediation process;
• Building rapport and trust with people in conflict;
• Engaging resistant people, balancing power and a constructive process;
• Managing and structuring the mediation process;
• Facilitating co-operation and joint problem-solving;
• Demonstrating anti-discriminatory practices;
• Shuttle mediation: using break out and caucus meetings;
• Constructively managing difficult and strong emotions with appropriate control.
Costs
£3750 individuals
Charity and NFP rates available
20% discount for all Institute of Law students